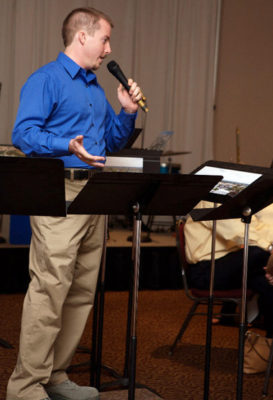 Book Talks and Special Engagements
"Dave was an active and effective partner in promoting his talk at our store; he provided useful ideas and materials and stayed closely in touch. His talk was lively and engaging, and the audience was very glad they had come."
--Ron Miller, Owner, Shiretown Books, Woodstock, VT
"Dave's delivery is refreshingly animated,
and his rapport with the audience is unparalleled."
--Erica Pyle, Director, Columbia (Illinois) Public Library
I love meeting my readers, and hosting successful events for a wide range of hosts. I've spoken about my work at colleges and bookshops, libraries and social organizations, and enjoy creating special events geared precisely for the venue's audience. The launch of White River Junctions at the historic Hotel Coolidge Ballroom brought together more than 120 engaged readers. The launch for Following Josh, at Westminster College, drew even more.
My formula is simple: I work with the event host to outline a book talk, presentation, or other event, that is geared for their customers and venue...then I work with the host and  my publisher to market and promote the event to assure the best possible turnout. I've given talks in six states and abroad, taught seminars relevant to content and appeared on panels, and brought lively entertainment to commercial hosts and not-for-profit groups alike. It's a lot of fun, and the sales are great.
I look forward to working with more hosts to promote my current projects and forthcoming books, including my ongoing series of appearances at Rotary Club meetings--for Rotary Clubs, I tie my travel writing into their crucial mission to provide medicine and supplies to remote countries, including the equipment used to save my life in Nepal after a trekking mishap.
"Dave's presentation is a wonderful combination of history,
adventure, travelogue, and humor, and he has a real knack for
engaging the audience.  Dave was very professional, easy to work
with, and made a real effort to reach out to the people who attended."
--Judy Thompson, Edwardsville (Illinois) Public Library
---
Prior Engagements Include:
Westminster College, Fulton, MO, Following Josh
Maine Festival of the Book (panelist), University of Southern Maine, Portland, ME, Following Josh
Portland Public Library, Portland, ME, Following Josh
SHOT Show, Las Vegas, NV, 501 Paintball Tips
Hotel Coolidge Ballroom, WRJ, VT, White River Junctions
Mainstreet Museum, WRJ, VT, Cuba Libre? (Art installation)
Shiretown Books, Woodstock, VT, White River Junctions
Amherst Railway Society at Big East Expo Center, West Springfield, MA, Following Josh
The Falls Conference Center, Columbia, IL, A Small Town Celebration
Bugbee Senior Center, WRJ, VT, White River Junctions
Applied Field Skills Seminar, EMR Paintball, New Milford, PA, 501 Paintball Tips
Rotary International Clubs, Columbia, IL, Waterloo, IL, St. Louis, MO, (travel writing)
Paintball Asia League Series, Kuala Lumpur, Malaysia, 501 Paintball Tips
you should probably schedule Dave...
For events within a reasonable drive of Portland, Maine, or St. Louis, Missouri, Dave generally charges no speaking fee (but accepts honorariums and dinner) in exchange for allowing the sale of his books. Bookstores are well set up for this. For venues other than bookstores, he handles these sales directly.